Back To Our Services
When the security of your business is at stake or you simply want to install better security locks, you can count on "Locksmith Lincolnshire". Our team is at your service. We all work long hours, day and night, and have the capacity to help you within a very short time. You can depend on our ability to fix all kinds of locks, install new ones on your file cabinet, take care of door closer problems and cut new keys. Whether you have regular or digital locks, you can be certain that our professionals can handle them, install new ones, and have the existing ones checked and remove, if needed.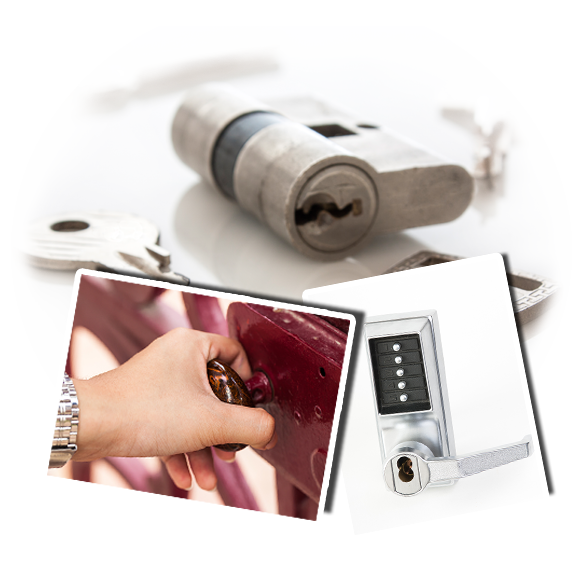 After years of providing commercial services, our technicians are aware of the latest systems and the best solutions to their issues. Familiar with commercial locks and keyless systems and updated with innovative systems on the market, our experts can offer full services and help you efficiently. With discretion and dedication, our team can make suggestions and offer recommendations so that your office security will be enhanced. We can repair internal door locks and main entrances, install new ones, replace door keys, extract broken office keys and open safes.
We cover lock needs with full commercial services
When you need professional assistance urgently, rely on Locksmith Lincolnshire. We are not just equipped properly, but also have mobile technicians who can help you in timely fashion. With the key broken in the lock, the door not locking or the conference room door not opening, our fast response help is exactly what you need. All emergency problems with either keys or locks are handled immediately by our team and rest assured that each one of our technicians is trained to repair high security door locks, digital systems and keys. Our professionals are at your service day and night - ready to help you out!
If someone broke into your company's office, you keep hearing rumors about minor thefts around the office or you're interested in enhancing the overall security of your business, rely on us. Whether you have a small or a large business and whether you need lock repair services urgently or deadbolt rekeying for that matter, our company can be of assistance. We don't simply install new systems and different types of locks to increase security, but also back you up with repair services and are here at all times to help you deal with unexpected problems. Our technicians arrive equipped at your property and can replace a key, fix any lock and take care of related issues. Call us if you need commercial lock rekey today!
Back To Our Services